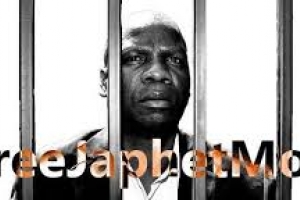 The Zimbabwe Congress of Trade Unions (ZCTU) calls on the government to unconditionally release its Secretary General, Japhet Moyo who was arrested upon his return from China where he had travelled on union business over last week's stay away.
The arrest is an act of repression on the trade union and the ZCTU strongly condemns the act of the police as it is contrary to the Constitution of Zimbabwe that gives workers the right to demonstrate peacefully. Section 59 of the Constitution guarantees the right to demonstrate and petition.
The ZCTU notes a systematic trend to intimidate trade union leaders through persecution to annihilate them from flagging out socio-economic ills perpetrated by the government on Zimbabwean workers and citizens. We are worried that the state repressive apparatus has been activated to silence all voices of reason. The arrests of ZCTU leaders from October 2018 for calling for a demonstration against the 2% transactional tax that spurred the cost of living and the recent arrests are testimony of government's intolerance.
It is high time the government addresses the fundamental socio-economic structural challenges instead of clamping down on unionists exercising their constitutional rights.
We call upon the government to respect labour rights and stop all forms of intimidation and harassment against trade unionists.
We demand a stop to the ongoing military crackdown on labour activists and other citizens. The ZCTU would take up the matter and file complaints against the government with the International Labour Organisation (ILO) if the condition is not met.
Slyvester Mutindindi
ACTING SECRETARY GENERAL