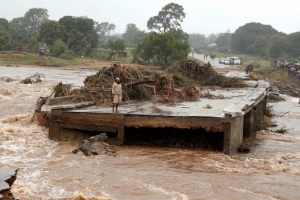 THE Zimbabwe Congress of Trade Unions joins the nation in mourning the sad loss of lives due to the deadly Cyclone Idai that had devastated Chipinge and Chimanimani areas.
The ZCTU extends its heartfelt condolences to the families of the over 80 victims and wishes those injured a speedy recovery. It is disheartening to note that the country continues to lose its citizens to such avoidable disasters. It is a fact that the authorities knew about the cyclone weeks before it struck, but did absolutely nothing to prepare for its eventuality.
We would like to urge the government of Zimbabwe to seriously look into our state of disaster preparedness to avert loss of lives and minimizes the effects of such disasters in future. Climate change is now a reality and the government must ensure that it must mainstream climate change in all its programmes.
May the souls of all those who departed rest in peace.
Sylvester Mutindindi
ACTING SECRETARY-GENERAL