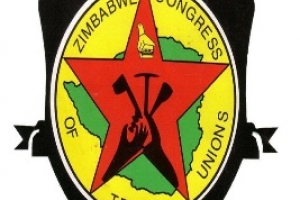 27 May 2020
PRESS RELEASE
RE: COVID-19 should not be used to clampdown on journalists
The Zimbabwe Congress of Trade Unions notes with concern that the government is using the outbreak of COVID-19 as a scapegoat to arrest journalists going about their  business and this should stop.
The arrest of two journalists, Frank Chikowore and Samuel Takawira on 21 May 2020 by the police for attempting to  interview three abducted MDC Alliance members at ParkTown Hospital in Waterfalls, brought to the fore the State's penchant to use every opportunity to trample on the rights of citizens.  It is unfortunate that the outbreak of Coronavirus is now being used to curtail people's rights.
The State allege that the two journalists entered the hospital without permission and failed to maintain social distance as required by law and they were subsequently arrested while they tried to interview the MDC victims of recent kidnap and abduction.
Journalists must be left to do their work without hindrance as they have an important role to inform the nation. Although we do not condone the breaking of law, we believe the State is also abusing the law to settle scores.
We have also seen  heightened security forces brutality against people in the name of enforcing the law. If we do not protect these rights, they may be gone post COVID 19. We need to guard jealously our Freedom of Assembly and Association and Freedom of Expression.
When we are facing such a dangerous pandemic, there is also need to balance with the right to information otherwise these rights could be taken away on the pretext of protecting the nation from COVID 19.
It is therefore important that as Zimbabweans we forge a united front to defend our rights as no one is safe from this abuse and repression.
Japhet Moyo
SECRETARY GENERAL