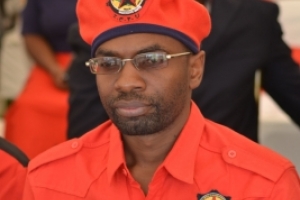 The Zimbabwe Congress of Trade Unions (ZCTU) condemns in the strongest terms reports emanating from the media that there are attempts by some board members of the National Social Security authority (NSSA) to remove President Peter Mutasa from the board.
The move to remove President Mutasa is not surprising because he has become a stumbling block to those at NSSA who were used to looting workers money and making questionable 'investment' decisions without questions being asked.
Mutasa is being sacrificed for refusing to rubber stamp questionable decisions made outside board meetings. He has questioned some dubious investment decisions that are made on political grounds. All he wants is transparency in the running of NSSA and due diligence done when investment decisions are being made.
The ZCTU is aware that all along the appointment of President Mutasa to the NSSA Board has not gone down well with some people in the corridors of power who resisted it from the start claiming that he was a 'security threat'. What they fail to appreciate is that what Mutasa says in all board meetings comes from his constituency, the workers.
NSSA is the custodian of workers' money and the ZCTU cannot just stand by and watch people dipping their hands while the beneficiaries, the workers, get peanuts as payouts.
Those working on removing President Mutasa must be rest assured that the ZCTU will do everything to resist the move.
S. Mutindindi
ACTING SECRETRAY-GENERAL