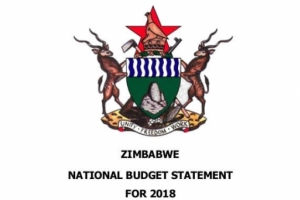 The Zimbabwe Congress of Trade Unions (ZCTU) notes that while there were positive sides to the national budget presented by the Minister of Finance and Economic Development, Patrick Chinamasa, there is nothing for the working people to celebrate.
In fact, the budget is pro-capital and workers should brace for hard times as the government pursues austerity measures and free market polices. In particular, civil servants are in for hard times as the government tries to cut its expenditure. We call upon the government to be fair and involve civil service associations in the sector when it starts its civil service rationalization process. The process must be fair, open and above all negotiable.
We are also worried that the government will also be targeting conditions of services in its quest to cut its wage bill. Conditions of services are negotiated for and should not be removed without the consent of all parties.
The Ministry of Defence is still getting a huge chunk of the budget, in fact much more than the Health Ministry. Zimbabwe is not at war and there is need to reallocate much of the resources to critical areas. The allocation to the Health ministry falls far short of the Abuja declaration of 15% of the National Budget.
On parastatal reforms, the ZCTU does not believe that the solution lies with closing or privatising non-performing parastatals. The major problem is mismanagement because managers were appointed not on merit, but on cronyism. Most managers in government owned companies were connected in one way or another to politicians.
The government also seems to have no solution to the cash crisis facing the country. This should be addressed as a matter of urgency.
However, we welcome the decision to scrap the political motivated posts of "youth officers" as well as a shift in the indigenization policy. In fact instead of confining the 51/49 policy to two minerals, it must apply to all natural resources.
The budget contains issues that the ZCTU has been raising all along but ignored by the previous government. These include corruption, misuse of resources and nepotism. We have pointed out that the government needed to take seriously reports emanating from the Auditor General's offices that have been consistently and year after year, pointed to serious management deficits as well as corruption in government run institutions.
We note with satisfaction an attempt by the 2018 budget to move away from the previous culture of less accountability and business as usual approach when the country was burning. The ZCTU hopes the government will fulfill its promises and walk the talk by implementing the budget.
Japhet Moyo
SECRETARY-GENERAL