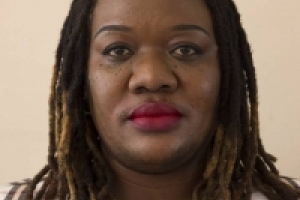 Comrades, friends and the ZCTU family at large, I send heartfelt wishes to you all and your families on this new year and wish you all success in this New Year(2022).
Let new beginnings signify new chapters filled with pages of success and happiness, written by the ink of hard work,our collective and unified struggles for the emancipation of the working class.
May the gloomy clouds of COVID 19 dissipate, let there be joy and pleasure in our lives.
2021 was one of the most difficult year in the ZCTU family and nation at large. Thousands of Zimbabweans lost precious lives, jobs, colleagues and relatives and or bread winners due to covid 19 pandemic. We are still in mourning, the pain is unbearable, we continue to loose loved ones due to the pandemic and some want answers we can not provide.
Most salaries and wages were cut, we have witnessed retrenchments day in and day out, pension payouts have been eroded by hyperinflation, our pensioners are suffering.
Collective bargaining agreements are not yielding anything material, we have seen most employers treating their employees as liabilities. We have witnessed unfair dismissals and mistreatment of employees by the Chinese counterparts, we have one of the highest tax bands in the world and considering our economy, a worker is like a slave, 2021 has indeed painful memories and has reversed all the gains we had amassed as the trade union family.
The worst has been the RTGS peanut salaries for workers when the market demands United States Dollar for exchange, including government services like passports and importation of selected goods. Fuel a basic commodity is sold in USD but the worker gets RTGS.
It is our hope and prayer that 2022 will bring us a better working environment and conditions.
Iam also hoping that the TNF will without delay conclude issues regarding minimum wage and currency issues.
I make a promise to you, that as ZCTU, we will do all in our capacity to defend workers' rights and we will go to any length to make sure that our rights are respected, observed and protected.
We will not let such abuses to go unaddressed, we declare a big no to Gender Based Violence, no to child employment hence our continued push for Ratification of lLO C190.
We will stand to defend the interests of our Women and Youths, the future is in our hands.
Together we can make it, any cases no matter how minor, must be brought to light for attention, a stitch in time saves nine.
It is our collective wish that 2022 should serve as the year we go back to basics, and put workers issues first. Workers issues, concerns and interest must be on the agenda.
I declare that 2022 should be our year as workers, where we win back all that we have lost. Among them the following :
2. Realistic National Minimum Wage above PDL in real terms
3.Functional Social Dialogue process
4. Campaign for observance of the rule of law
5. Address of the economic meltdown and the endemic corruption in private and public spaces
6. Uniting of all trade unions to form a strong formidable force.
7.Finalisation of the Labour Law Reform process as well the allignment of the Labour Laws with the Constitution.
Florence Mucha Taruvinga
*ZCTU President*