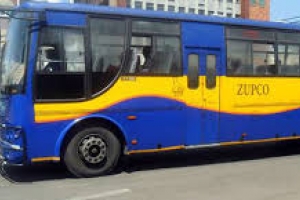 The Zimbabwe Congress of Trade Unions (ZCTU) condemns in the strongest terms the locking out of former Zimbabwe United Passenger Company (ZUPCO) employees at Bulawayo Khami Depot who were pushing for dialogue with their former employer who has not paid their pensions and terminal benefits for 35 years.
It is highly shocking and arrogant for the ZUPCO management to, instead of cooperating, decide to shut out the workers despite it owing the affected and disenfranchised former employees, some of whom are too old to work.
ZUPCO as a parastatal must respect social dialogue and must as a matter of urgency, address the concerns of the affected former workers. It is callous for a government owned entity to abrogate on fundamental issues that affect the livelihoods of employees and their families. Such an attitude by a state owned parastatal smacks of corruption and is a reflection of the government's perception of workers. It also reflects serious levels of incompetence, corruption and misplaced priorities in the way the parastatal was being run over the years.
ZCTU is now worried by the culture of reluctance to payment of terminal benefits by state owned enterprises. Most parastatals that have laid off workers have been reluctant to pay them off and the affected former employees are wallowing in poverty after serving for several years.
It is surprising how the same parastatals that are failing to pay off terminal benefits are always stampeding to fund state activities, birthday binges of top ruling party chefs and splash adverts worth thousands of dollars in State newspapers year in year out in congratulatory messages.
The ZCTU calls upon the relevant authorities to look into the issues affecting parastatals and address them accordingly as they have now been captured by vultures in government at the expense of their core business and responsibilities.
Japhet Moyo
SECRETRAY-GENERAL